India has a huge chunk of smartphone users and most of the smartphones come with inbuilt GPS making them potential platforms for offering location based services. With 117 million smartphone users there is a huge potential for manufacturing smartphones with GPS. KAIINOS has been offering smartphone/tablet solution Kriti to its clients with customization as per the requirements. The solutions we offered primarily were in the domains of
Agriculture – monitor crop production, ask for advice, soil sampling etc
Urban Governance – urban utility mapping, field audits etc
Ecology – crowdsourcing location data such as species occurrence, natural resource mapping etc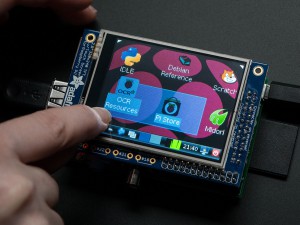 From our experiences in the Indian market we found many more applications of GPS in these domains. But smartphone sometimes is a bit too costly for the users and most of the times these applications do not need all the functionalities of the smartphone. A custom made programmable device with a GPS, a touch screen and a database would be more than sufficient in most of these cases. Open hardware platforms like Raspberrypi have huge potential in offering custom hardware solutions at a low cost. Open Source projects like GoGPS  which improve accuracy of GPS can be integrated into the raspberrypi platform to offer low cost solutions for Indian market. This video shows the level of customization that can be achieved with open hardware platforms.
Source of video – http://www.raspberrypi.org/gps-tracking-helmet-cam/

Low Cost GPS for Sustainable Fishing
India has around 8000 km of coastline with 864,550 families dependent on fishing. 61% of these fishermen families are under BPL (source). Major challenges for these families are
Find out PFZ (potential fishing zone) in as little time as possible ( As time = Diesel = Money)
Platform to share PFZ information within the community.
Competition from fishing corporations.
INCOIS provides PFZ data at regular intervals to the fishing communities. The PFZ data provided by INCOIS is derived from satellite imagery and is available to fishermen all through the year. But there is a market for Low cost GPS manufacturers if it has these features
On sea navigation – unlike land, in sea navigation wind becomes a major parameter.
Load and display PFZ data.
Communication with ground station.
Log the fish catch –

To generate community PFZ maps – which, in this information age can become an asset of the community.
To act as feedback to the original PFZ
If raspberrypi can be customized to provide a low cost GPS for fishing community which
Reduces time to fish – thus save fuel and money
Provides a platform to map community PFZs.
then the profitability of these families increase. If these families are able to attain financial sustainability they would be able to compete with large fishing corporations and also be able to protect the PFZ's by following sustainable fishing practices.
There is a huge scope for hardware manufacturers to Make a low cost GPS in India to cater to the needs of fishing community. These low cost GPS devices can be sold in African, Asian and South American countries with similar socio-economic profile.
Make in India – Low cost GPS